We're Here to Help
Do you have questions about First Care Clinic? Would you like an appointment?
Please contact us using the form below or text us at 608-259-1605. We'll get back to you during normal business hours by phone, email or text. Let us know which you prefer.
Address
1350 MacArthur Rd.
Madison, WI 53714
Important Covid-19 Coronavirus Update
We have instituted precautions and infection control measures to limit the risk of exposure and keep everyone safe. This includes:
• Screening all patients for symptoms prior to their scheduled procedures.
• Electronic completion of some patient forms and consents.
• Limiting visitors.
• Screening all employees, patients, and visitors to our facilities for symptoms prior to entering the facility.
• Following CDC guidelines and protocols regarding appropriate personal protective equipment (PPE) for nurses and staff.
• Requiring all employees, patients, and visitors to wear masks or other face coverings when they enter our facilities. If you do not have a mask, one will be provided for you.
• Enhanced cleaning/disinfection processes.
• Adherence to public health guidelines at the local, state and federal levels.
Thank you for your understanding as we take precautions to provide the safest possible care for patients and staff. If you have any questions or concerns, please call us 608-259-1605. We are here to help.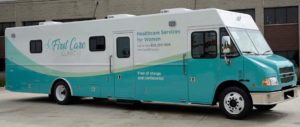 Sun Prairie:
Sunshine Place
1632 W. Main St.0 notifications
Sun Prairie, WI 53590
Appointments on Thursdays only.
West Side/Fitchburg:
2924 Fish Hatchery Rd.
Fitchburg, WI 53713
Appointments on Tuesdays only.
West side/Fitchburg:
5256 Verona Rd
Fitchburg, WI 53711
Appointments on Wednesday only.
Wisconsin Dells: 
50 S. Wisconsin Dells Pkwy
Appointments on Mondays only (bi-weekly)
Janesville
Appointments on Mondays only (bi-weekly)