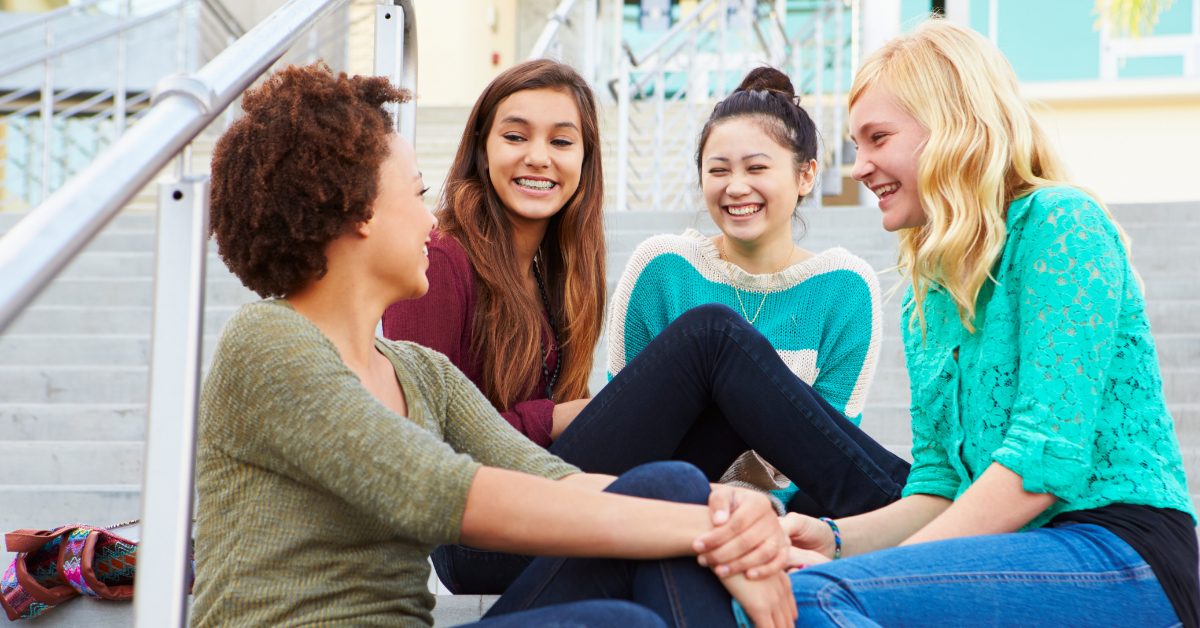 An unexpected pregnancy is never easy, but add in high school and your stress level goes through the roof. There are so many challenges in your life and being pregnant in high school is one challenge you never expected. It's okay. We can help. You can move forward.
So, where do you start? We've got a few suggestions.
Are you really pregnant?
Whether you've taken an at-home pregnancy test or your period is late, you should get your pregnancy confirmed. Believe it or not, there's a possibility you aren't actually pregnant.
According to the Mayo Clinic, up to 20% or more pregnancies end in a natural miscarriage. Even if you have miscarried, it's still possible to get a positive result on a pregnancy test because your body hasn't adjusted yet.
Just because your period is late doesn't necessarily mean you're pregnant either. There can be a change in your monthly menstrual cycle because of stress, a hormonal imbalance, or medications you're taking. If you're an athlete in training, excess exercise can also affect your period.
Free pregnancy services
At First Care Clinic, we offer both a free pregnancy test and a free ultrasound. You need both of these to confirm your pregnancy. Our pregnancy tests are lab-quality and administered by a healthcare professional. If your test results are positive, your next step is an ultrasound.
An ultrasound will tell you if you have had a miscarriage. If you haven't miscarried, it will tell you how far along you are and where your pregnancy is located. All of the results from our tests and scans are completely confidential. No one will be notified.
The high school's responsibility
According to the Wisconsin Department of Public Instruction, school districts are required by state law to make program modifications and services available to help you continue your education. State law also "prohibits public schools from denying admission to or participation in any curricular, extracurricular, pupil services, recreational, or other program or activity based upon pregnancy."
Your education is important to your future success in life. Being pregnant in high school will not be a barrier to furthering your success. Be sure to take advantage of the changes and adaptations the school will make on your behalf. Whatever you do, stay in school!
Your responsibility
It's vital that you keep up your prenatal care. We'll be happy to give you referrals for doctors in our area. In fact, our staff is here to give you the resources you need.
You should look at another option other than parenting too. Have you considered creating an adoption plan for your child? Although adoption is not an easy decision to make, it lets you continue your education and move forward with your future plans. At the same time, you can build a relationship with your child and the adoptive parents you choose.
You have our support
You aren't alone in this situation. We're here to help you. We can walk you through everything from how to have those difficult conversations to getting the support and services you need. We promise everything will remain strictly confidential.
Take advantage of our free services. You don't have to do this alone. Contact us and set up your appointment today.