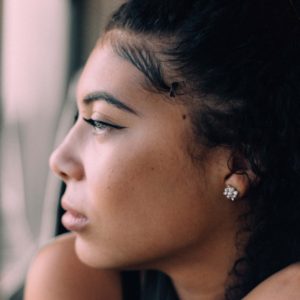 Are you safe in your relationship? What makes a relationship healthy? Or what makes it unhealthy and even potentially dangerous?
Healthy relationships are built on mutual trust, honest communication, and respect for one another. This is true in romantic relationships, friendships and family relationships. Trust, honesty and respect are needed in any type of relationship we humans have with one another.
Valuing these key ideas is especially necessary in romantic relationships.
Six signs that your relationship is healthy:
You and your partner encourage each other's outside interests and hobbies.
You enjoy time with other family or friends without your partner.
You don't worry that your partner will be upset or will be constantly checking up on you while you're apart.
You're able to discuss the normal, natural disagreements that occur in all relationships in a way that feels safe and open.
You both feel heard and respected.
You have gotten to know each other well before moving into an intimate relationship.
In unhealthy relationships, one or both partners put his/her wants and needs first. Respect, honesty, and trust for the other person come second. Boundaries are crossed, whether they be physical, mental, emotional, or spiritual.
Six signs that your relationship is unhealthy:
You or your partner tend to be possessive and controlling of the other. The controlling partner usually keeps the other away from finances, outside hobbies or education. He or she may keep the other secluded from other people.
You or your partner or both of you insult, humiliate, demean or bully the other.
You or your partner or both of you attack the other physically. One or both of you may pull hair, push, shove, hit or more severely injure the other.
Your relationship may have started out idyllic. You or your partner thought nothing could be better.
You quickly became intimate without each getting to know the other person well.
You or your partner or both of you coerce or force the other to have sex when the other doesn't want to or to perform sexual acts he/she does not want to perform.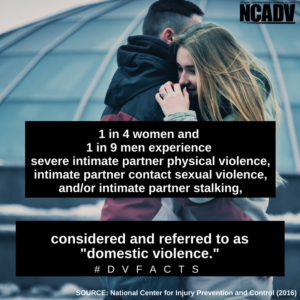 It is vital to be aware of the warning signs of unhealthy relationships. According to loveisrespect.org, females between the ages of 16-24 experience the highest rate of partner violence –almost triple the national average.

Based on a 2010 report by the CDC one in three women and one in four men have experienced rape, physical violence and/or stalking by an intimate partner in their lifetime.

These are staggering statistics. We are all impacted by domestic violence and intimate partner violence and abuse.

You almost certainly know a friend, co-worker, classmate, or family member that has been affected by domestic violence and abuse.

We all pay into the yearly cost of more than $8.3 billion due to domestic violence.

We all have a responsibility to recognize and do something about domestic violence and abuse.

If you see something concerning in your own or a loved one's relationship, seek help and talk to someone you trust.

Check out these resources or contact us at 608-259-1605: (Safety alert: Computer use can be monitored and is impossible to leave completely clear.)

Loveisrespect.org (support for teens and young adults)

National Domestic Violence Hotline  or call 1-800-799-7233

Tags: